We're Getting Mutants in the MCU - The Loop
Play Sound
| | |
| --- | --- |
| | Spoiler Alert: This article or section contains details about plotlines not covered in the anime. Do not proceed unless you wish to be spoiled. |
Dual Blades (二刀流, Nitōryū?, lit. Two Sword Style) is a Unique Skill that belongs to Kirito in Sword Art Online. The skill allows the use of unique Sword Skills that are executed with two blades simultaneously.
Techniques
[
]
Kirito estimates that there are slightly more than twenty techniques to the Dual Blades skill.[1]
Known techniques:
For a list of skills available in the non-canon game adaptation, Hollow Fragment, see HF Sword Skills.
Skill Description
[
]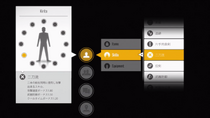 二刀流 (Two-sword style)
A skill that allows one to attack using two swords simultaneously.[7]
Usage
[
]
Instance
Description
Light Novel
Anime
Manga
Volume 2, Warmth of the Heart, Part 3
N/A
N/A
Kirito used one of the Dual Blades Sword Skills to demonstrate his secret skill to Lisbeth after she asked why he needed another sword. Kirito requested for Lisbeth to not tell anyone about the skill.
Volume 1, Chapter 11
Episode 09
Aincrad Manga Stage.005
Kirito used Dual Blades for the first time in public in his fight against The Gleam Eyes while trying to save several members of the Aincrad Liberation Force from the boss.
Volume 1, Chapter 13
Episode 10
Aincrad Manga Stage.006
Kirito used the skill during a duel against Heathcliff, though Kirito lost the duel due to Heathcliff using the system assistance past its normal limits to help him win the duel.
Volume 2, Morning Dew Girl, Part 3
Episode 12
Aincrad Manga Stage.009
Kirito used his Dual Blades while battling against Scavenger Toads in the Hidden Dungeon.
Volume 2, Morning Dew Girl, Part 3
Episode 12
Aincrad Manga Stage.009
Kirito attempted to use Dual Blades against The Fatal Scythe at the end of the dungeon, but was easily knocked out.
Volume 1, Chapter 21
Episode 13

Aincrad Manga Stage.010

Kirito used the skill in a raid against the 75th Floor boss, The Skull Reaper.
Volume 1, Chapter 22
Episode 14

Aincrad Manga Stage.011

Kirito attempted dual wielding against Heathcliff, who was revealed to be Kayaba Akihiko, without using any Sword Skills, since Akihiko was the maker of the skill. However, Kirito accidentally unleashed the 27-hit Dual Blades Sword Skill «The Eclipse», which allowed Heathcliff to easily block every single hit and make use of the opening created by the post-motion delay.
Versus
N/A
Accel World Manga Chapter 19
Kirito used Dual Blades in his fight against Silver Crow.
Trivia
[
]
References
[
]
[

]