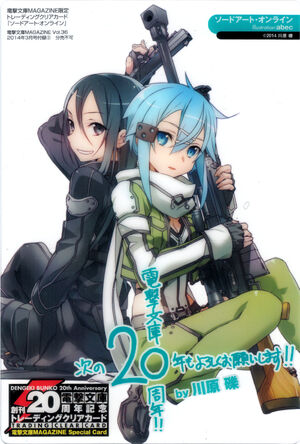 I'm a pretty cool guy from Houston. I hang out here quite abit, you can more free than not find me on the chat if you wanna talk to me.
Also I'm crazy and have 2 caffeinated badges!
Also, I'm an admin, so if you're misbehaving... I will find you and I will kill you. Vandalize the wiki and I will mess you up and commit rollback genocide.
Also, if anyone would like to check out the whole Web-Version of SAO (untranslated), there's a link! :D
MY Cool Stuff :D
SKILL SLOTS
Insomnia
Vandals Hunter
Spam Buster
Chatter
Avoid Work
Dignity
Stalker
Pedo
Memory
Multi-Tasking
Programing
(Some stuff User:MyProjectAlicization put on my page.)
My favorite pages
Example